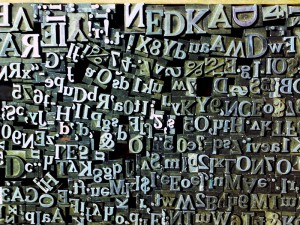 How do you get from a completed manuscript to a printed and bound book? There's more to it than just "giving your Word file to the printer". This webinar addresses that question for writers, editors, graphic designers, personal historians and others involved in producing privately published books, whether they do the work themselves or subcontract the various services involved.
At the end of the webinar, you'll be able to
articulate distinct phases involved in transforming a manuscript into a book
highlight the variables and stumbling blocks in each phase
outline an efficient workflow model that will reduce stress and increase profitability
more effectively engage with others on the project, such as designers and printers
The next Print Production Workflow Overview webinar is scheduled for mid-2016 as part of the Association of Personal Historians (APH) curriculum.  For more information and to register, click here.
This is an overview of the print production workflow process. To explore each of the phases in more depth, see the four-session webinar series Print Production Workflow-InDepth.
Presenter cj Madigan began working in print production in the era of manual typewriters and mimeograph machines and quickly adapted to digital technology when it was still called "desktop publishing." She has developed this workflow model over hundreds of print production projects—from training manuals and procedures to memoirs and oral histories to poetry and art books. cj now combines her passion for books and photos with her gift for designing systems to help personal historians and other private publishers learn how to turn their manuscripts into masterpieces—efficiently and profitably.
If you have any questions about Print Production Workflow, please get in touch.
Image provided by jm3 and used under a Creative Commons Attribution-ShareAlike License 3.0.