A recent episode of Fringe [my favorite must-see tee-vee now that Caprica has not been renewed for a second season] centered around a series of cascading and deadly events triggered by a ballpoint pen. When the agents from Fringe division started investigating, they found ballpoint pens at each scene.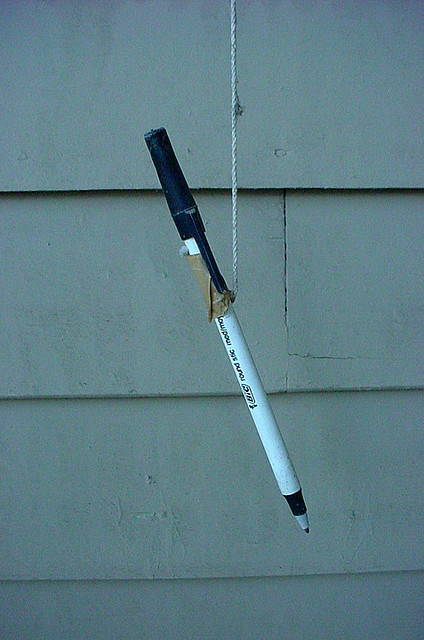 Charlie: When was the last time you saw one of these?
Olivia: I don't know. Pre-school maybe?
In preparing a workshop I'll be giving next week at the annual conference of the Association of Personal Historians, I was looking for some images to convey how print production was done in the pre-digital era and I came across this fabulous two-part photo essay series: Typesetting 1970s style.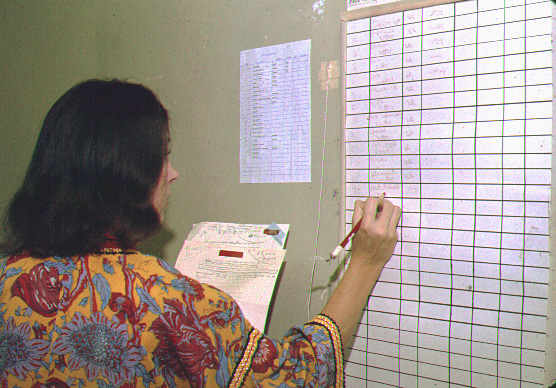 Those were the days of paper cuts and ink under the fingernails, kids.
Now I have no nostalgia for the 1970s – bell-bottoms and Richard Nixon figure prominantly among my reasons. But I do have a keen interest in the history of our craft and a belief that by understanding this history, we can do a better job with our contemporary tools.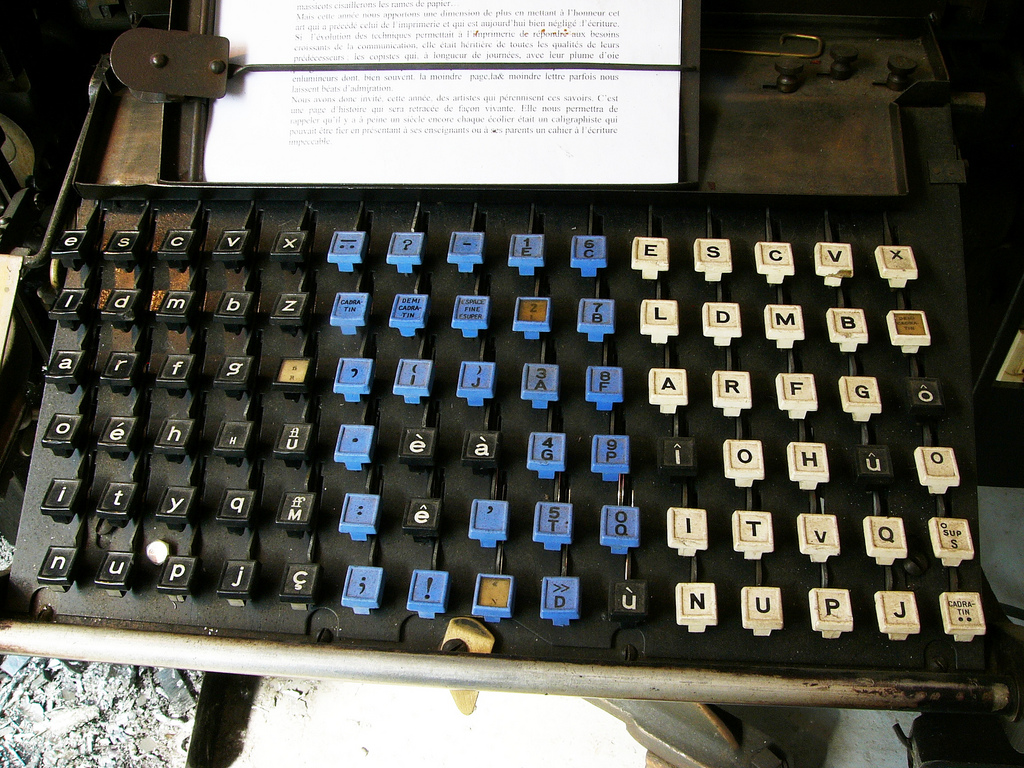 For those of you planning to attend my workshop, we'll look at historic workflow in detail and relate it to today's cleaner and faster process. And if you won't be in Victoria, don't worry. I'll be digging into this topic for many posts to come.
Other posts you may like:
First  in this series, the editorial side of 1970s publishing
a brief history of book printing and binding
Image by Idiolector / Kevin via Flickr under a Creative Commons license.
Image by Dan Wybrant
Image by zigazou76 / Frédéric BISSON via Flickr under a Creative Commons license.